Anthony J. Caiazzo, Jr., Esquire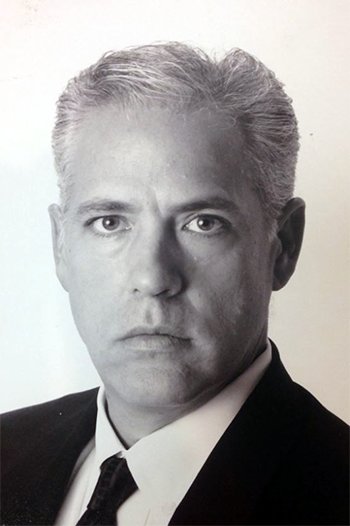 The key behind the professional personal service that you will receive at the law offices of Anthony J. Caiazzo, Jr., Esquire, P.C. is experience and dedication. Founded in 1965 by Anthony Caiazzo, Sr., Esquire, the firm has been serving South Philadelphia for over 40 years. The Caiazzo's are truly the American story of success. Anthony Caiazzo, Sr., Esquire came to Philadelphia as an Italian immigrant when he was four years old. He could not speak nor read English. His indomitable spirit and intelligence over came every obstacle placed in his way. As a teenager he served in Guam during the Korean War. After the war, he completed high school on the G.I. Bill and went to the University of Pennsylvania Wharton School of Business and University of Pennsylvania (School of Law). He is still an active part by practicing through Of Counsel relationship. Anthony J. Caiazzo, Jr., Esquire followed in his father's foot steps. In 1988 upon leaving the Public Defenders Association of Philadelphia, he joined forces with his father. He learned to practice law the old fashioned way being schooled by a master. They have worked together ever since.
Contact Attorney Anthony Caiazzo
If you need assistance on a difficult legal matter, consider South Philadelphia personal injury lawyer, Anthony Caiazzo, to represent your interests. He has a wealth of experience and expertise he can use to help you get the results you seek. To learn more about how Mr. Caiazzo can help you, call us.
I am dedicated to continuing my father's legacy and helping Philadelphia residents.
Education
J.D. - Oklahoma City University, 1987
B.A. - Drexel University, 1981
Bar Admissions
Supreme Court of Pennsylvania, May 1988

U.S. District Court, January 1989

U.S. District Court of Appeals, February 1989

U.S. Supreme Court, May 1992
Professional Associations
American Trial Lawyers Association

Pennsylvania Trial Lawyers Association

Philadelphia Trial Lawyers Association

American Bar Association

Pennsylvania Bar Association

Philadelphia Bar Association

Justinian Society

Lawyers' Club
Sample Verdicts and Awards Won
Some sample victories by Mr. Caiazzo include the following:
$6.5 million settlement on a school negligence case

$3.2 million slip and fall jury verdict

$1.7 million product liability settlement

$1 million slip and fall jury verdict

$600,000 failure to diagnose settlement

$400,000 defective elevator verdict